Quality of our services are not dependent upon time of the Service. We are available 24 x 7 with same intensity and dedication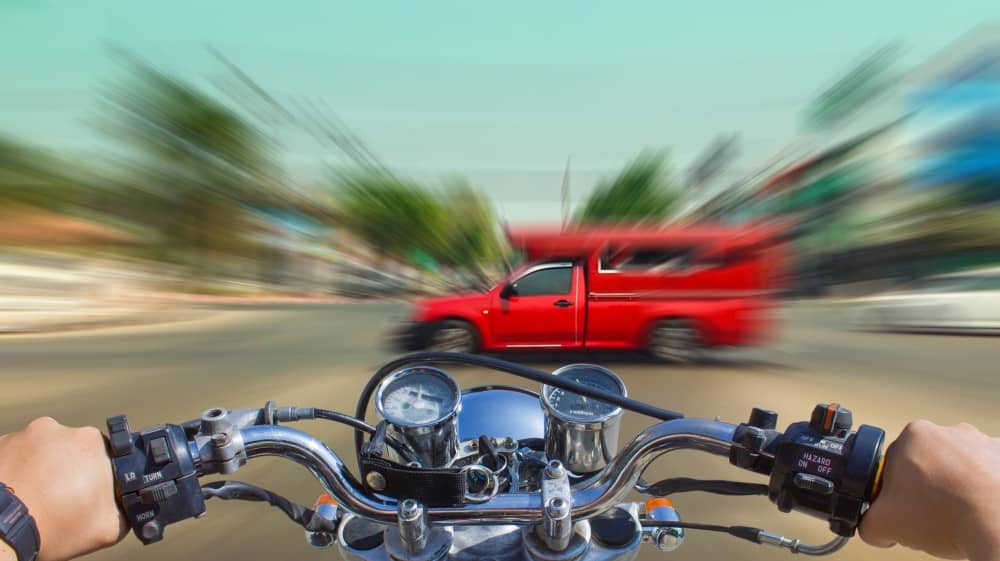 Sarathi Multi speciality hospital of Nalbari is the pioneer of modern 24 x 7 emergency services in lower Assam. It has the largest team of emergency doctors in entire lower Assam. In any Emergency cases a patient needs to be treated within 3 to 8 hours from the time of the accident takes place. With our emergency medicine specialists we also have emergency surgeons, critical care team and well equipped ambulance services with life support. Our emergency department consists of:
· A dedicated toll-free emergency number- 1800 345 3745
· Dedicated 24 x 7 general and Life support Ambulances with trained medical personals which can be called as 'Support on Wheels'.
· Effective communication system during the patient on transit.   
· Super speciality Emergency rooms along with Standard emergency rooms.
· Emergency Medicine specialist and expert team of doctors.
· Common functional and medical protocols across the system.
· Training of doctors and other personnel required for pre-hospital and in-hospital care.
Do you want to look back and think that you could have done better? Prevention is better than cure!
At Sarathi we have Six numbers of fully equipped ICU beds with ventilator, Specially trained nurses, 24 x7 monitoring, respiratory therapist, skilled critical care doctor's assistance for 24 x 7, strong communication system between critical care team and doctors of various speciality.
The common conditions that may require critical care are, Heart problems, Lung problems, Organ failure, Brain trauma, Blood infections (sepsis), Drug-resistant infection, Serious injury from any accidents (car crash, burns) etc. Along with it Sarathi has two numbers of 24 x 7 Dialysis systems. Dialysis is a treatment that filters and purifies the blood using a machine. This helps keep your fluids and electrolytes in balance when the kidneys cannot do their job. Here patients are treated with Hemo dialysis, whenever required.
advanced orthopaedic centre
We don't believe in the word "Impossible".
Our orthopaedists at Sarathi use medical, surgical treatment followed by rehabilitation program. and are involved in all aspects of heath care pertaining to treat your musculoskeletal system. The musculoskeletal system provides form, support, stability, and movement to the body. It is made up of the bones of the skeleton, muscles, cartilage, tendons, ligaments, joints, and other connective tissue that supports and binds tissues and organs together. At Sarathi, till now our team has witnessed a lots of success stories and we have treated as well as operated on a large number of critical orthopaedics cases. Sarathi has one of the best Ortho team in entire lower Assam with one of the best Ortho infrastructures in all over North-East.  Our general treatment procedures are:
Diagnosis of your injury or disorder

Treatment with medication, exercise, surgery or other treatment plans

Rehabilitation by recommending exercises or physical therapy to restore movement, strength and function

Prevention with information and treatment plans to prevent injury or slow the progression of diseases
laparoscopic and general surgery
We always believe in using technology for the betterment of humanity, and in a surgery it serves the best.
Sarathi's three major Operation Theatres and two minor Operation Theatres are operated by expert team of doctors using conventional as well as laparoscopic surgical procedures. The Laparoscopy department is one of the best in entire Assam.
Laparoscopy is a type of surgical procedure in which a small cut is made through the navel (belly button) through which a viewing tube (laparoscope) is inserted. The laparoscope has a small camera on the eyepiece which allows the doctors to examine the abdominal and pelvic organs on a video monitor. Other small cuts can be made to insert instruments to perform surgical procedures (keyhole surgery). With the help of expert doctors and their continuous and updated training on laparoscopic surgery around the country, currently Sarathi Hospital is successfully conducting laparoscopic surgical practices in the fields of

gynaecology – the study and treatment of conditions affecting the female reproductive system such as fibroid to endometriosis, hysterectomy (uterus removal), ovarian cyst, ectopic and all gynaecological surgeries

gastroenterology – the study and treatment of conditions affecting the digestive system

urology – the study and treatment of conditions affecting the urinary system
We are more focused into this department in comparison to open surgery, as laparoscopy usually involves less pain, less scarring on the outside and inside, faster recovery and most importantly patients can be released from the hospital sooner.
Make space only for "Love" in your heart, we will take care of its ailments.
Cardiology is a medical speciality where doctors — who specialise on diagnosing and treating diseases or conditions of the heart and blood vessels, the cardiovascular system— treats patients with any heart health problems. When you are dealing with a complex health condition like heart disease, it is important that you find the right match between you and your specialist. At Sarathi Multi speciality Hospital we take care of
Abnormal heart rhythms, or arrhythmias.

Aorta disease and Marfan syndrome.

Congenital heart disease.

Coronary artery disease (narrowing of the arteries)

Deep vein thrombosis and pulmonary embolism.

Heart attack.

Heart failure.

Heart muscle disease (cardiomyopathy)
Stop trying to calm the storm, calm yourself and the storm will pass by!
And thus, our neurosurgeons take their calls in operation theatre to face the storms. Neurosurgery is a medical branch of diagnosis and surgical treatment of disorders of the central and peripheral nervous system including congenital anomalies, trauma, tumors, vascular disorders, infections of the brain or spine, stroke, or degenerative diseases of the spine. One of the most complex departments of our human body.  We have our super speciality operation theatre typically designed to handle the complicated and super sensitive surgical procedures of Neurosurgery. At present this is the best Neurosurgery infrastructure in entire lower Assam.
Building or future generation, strong and healthy is the key to a strong nation
Neonatology is a sub specialty of pediatrics that consists of the medical care of new-born babies.  especially the ill or premature newborn. Sarathi Hospital has this  hospital-based specialty, and is usually practiced in Sarathi's neonatal intensive care units (NICUs). The principal patients of neonatologists are newborn infants who are ill or require special medical care due to prematurity, low birth weight, intrauterine growth restriction, congenital malformations (birth defects), sepsis, pulmonary hypoplasia or birth asphyxia.
Although a paediatrician can solve most health problems of new-borns, our Neonatologists are trained specifically to handle the most complex and high-risk situations.
If a newborn is premature, or has a serious illness, injury, or birth defect, our neonatologist may assist at the time of delivery and in the subsequent care of the newborn. If a problem is identified before even the baby is born, our neonatologist may become involved to consult with respective obstetrician in the baby's care during the pregnancy.
Hope is the base of life.
And with this thought Sarathi Multi speciality Hospital is about to launch its one of the most important departments, Infertility. Under the supervision of expert Dr. Swagata Deka, we believe to serve the people of Nalbari and Lower Assam with same level of efficiency and perfection as our other departments are doing
You earn your body, do not lose it.
Urology is a medical practice which deals with diseases and conditions affecting the urinary tract system in both men and women. Urologic diseases or conditions include urinary tract infections, kidney stones, bladder control problems, and prostate problems, among others. Urology also addresses the problems with male reproductive organs such as Benign Prostatic Hypertrophy (BPH), Erectile Dysfunction, Incontinence, Infertility (The inability to conceive after one or more years of unprotected intercourse), Prostate Cancer. Prostatitis, Testosterone Deficiency etc.
If you have any of the symptoms like difficulty in urinating, pain or burning while urinating, blood or other discharge in urine, fever, chills, lower back pain, pain in genitals you should refer to a urologist.
In Sarathi multi-speciality hospital we conduct various tests and procedures like Abdominal/renal ultrasound, Benign Prostatic Hypertrophy (BPH) Symptom Score, Computerized Tomography (CT) Scan, Cystoscopy, Cytology, Intravenous Pyelogram (IVP) or Urogram (IVU, Prostate Biopsy, Urodynamics, to diagnose urological health problems.
The skilled and dedicated specialists of the ENT department at Sarathi Hospital work in collaboration with all other departments to provide comprehensive care to patients. They are updated with the latest techniques and advances in the various subspecialties of ENT like 'Phonosurgery', 'Rhinology', 'Skull base surgery', 'Airway surgery' etc.
Our department takes care of Cholesteatoma, Dizziness, Dysphagia (Difficulty Swallowing), Ear Infection (Otitis Media), Gastric Reflux, Hearing Aids, Hearing Loss, Hoarseness, Meniere's, Nosebleeds, Sinus Problems, Sleep Apnea, Snoring, Swimmer's Ear (Otitis Externa), Tinnitus (Ringing in the Ears), TMJ Pain (Temporo-Mandibular Joint), Tonsils & Adenoid Problems.
Some of the most common signs and symptoms related to ENT health; Runny Nose, Sore Throat, Coughing/Sneezing, Ear Pain, Hearing Loss, Snoring, Obstructive Sleep Apnea, Airway Issues/Difficulty Breathing/Mouth Breathing, Balance Problems, Sinus Pressure, Tonsil or Adenoid Inflammation or Infection, Skin Conditions, Ear Noise (Tinnitus), Skin Cancers/Lesions, Nose Bleeds, Thyroid Mass, Nasal Congestion/Nasal Itching and Rubbing, Dark Circles Under the Eyes, Hoarseness/Frequent Throat Clearing, Loss of Sense of Smell and/or taste.
If you are suffering from any of the above symptoms you must consult to a ENT specialist.
Radiology is the medical discipline that uses medical imaging to diagnose and treat diseases within the bodies. In diagnosis process of most of the health issues, Radiology plays the key role which enables a physician to detect and prevent or cure any diseases or other health issues.  At Sarathi, we have a modern and advance Radiology department with expert radiologist and we have facilities like X-Ray, CT-scan, 3D/4D USG, Echo Cardiography, TMT test etc.